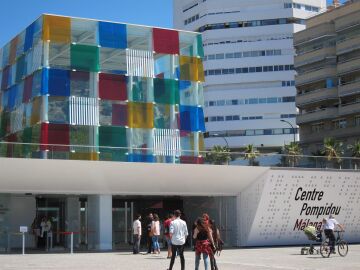 Malaga is the best city in the world to live, according to the annual classification carried out by the expatriate community InterNations, which places two other Spaniards in second and third place: Alicante and Valencia, out of a total of 49 evaluated around the world.
Forbes magazine has echoed in its digital editions for the United States and France the result of this classification, for which InterNations surveyed more than 12,000 expatriates from around the world of 177 nationalities and residents in 181 countries or territories.
According to those surveyed, Málaga is the city best rated for local friendliness: 89% say their neighbors are especially friendly to foreign residents (compared to 65% overall), so it is "no surprise" that it comes in second place on the 'make friends' list, notes InterNations.
The quality of life index (second place) is another of the "strong points" of Malaga, whose climate occupies first place, and which also places the natural environment among the top ten (eighth).
"Luckily, it seems there are many opportunities to enjoy itsince the city occupies second place for its leisure options," indicate the authors of this classification.
Málaga also appears in first place in the subcategories of work and leisure and reconciliation of work and family life, and appears among the top ten in travel and transport (eighth) and health (tenth). On the negative side, it only ranks 41st in the local job market.
In general, 88% of foreigners are happy with their life in Malaga, compared to 72% globally.
"Friendly people, affordable prices and a great quality of life: number 1, Malaga seems to have it all," concludes InterNations.
Of the Andalusian city, Forbes highlights that it is "known for its rich history, its artistic and cultural scene (Picasso was born here), its pleasant climate and its gastronomy."
Affordable housing in Alicante
In second place in the InterNations ranking is Alicante, which "loses" first largely due to its ranking in the bottom ten in the work abroad index (40th place): expats say that the local business culture does not encourage creativity, independent work or flexibility.
Alicante stands out in ease of settling in (second) and occupies first place on the list in the subcategory of culture and welcome. Foreigners feel welcome and at home, and are very happy with their social life.
The city occupies first place in affordable housing, and fifth in the quality of life index, according to respondents, who enjoy the excellent local leisure offer (seventh place).
"The work is not good in Alicante, but other factors more than make up for it," according to the expat community.
Valencia, the place with the best healthcare
In third place out of 49 is Valencia, which is first in the world in the quality of life index and third in leisure offer, as well as the best valued for its opportunities to practice recreational sports.
Both the affordability and availability of healthcare rank among the best in the world for expats, who praise the overall cost of living (third) in Valencia.
Forbes cites a statement from InterNations in which this organization ensures that Málaga, Alicante and Valencia have several things in common, such as the ease of settling, a high quality of life and excellent rankings in personal finances, which "translates into welcoming cultures that make life pleasant and affordable".
After Valencia are Ras Al Khaimah and Abu Dhabi (United Arab Emirates), in fourth and fifth place, and are followed by Madrid in sixth place, which together with Barcelona (13th place) complete the Spanish cities selected on this list.
The two worst ranked are Milan and Rome (Italy), in positions 49 and 48, respectively, followed by Vancouver (Canada), in 47.