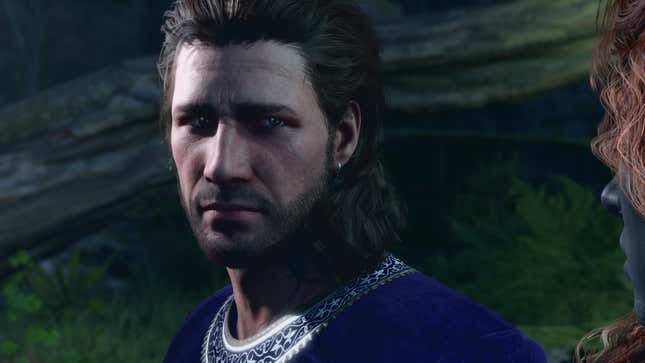 Buying super special "collector's editions" of video games can be like heading into treacherous waters. These often-expensive boxes full of goodies (and also a video game) tend to sell out pretty quickly, and then you're more likely to find them for double the price on reseller sites like eBay or Facebook's marketplace. But if you're eyeing the Baldur's Gate 3 Deluxe Edition set to ship next year, Larian Studios is telling fans not to worry about it selling out, because the team isn't making it a limited item.
11 Minutes With Baldur's Gate 3's Character Creator
Director of Publishing Michael Douse took to X (formerly Twitter) to reassure prospective Deluxe Edition buyers that they should not look to resellers for the special edition, as "stock is holding steady." Douse says Larian is preparing more waves of the product to ship during the Q1 2024 release window, so there won't be stock scarcity. As of this writing, the Deluxe Edition is already showing up on eBay with Buy It Now listings ranging from $200 to $300, but keep in mind that pre-orders are still open for the original MSRP of $79.99 on the game's website.
If you're just now hearing about the Baldur's Gate 3 Deluxe Edition, the $79.99 package will include a physical copy of the game, 32 stickers, two patches, a cloth map of the game's world, a poster with art of a mind flayer, and a three-disc soundtrack. All of this is contained in a book-like box for just $10 more than buying the game on the online store of your choice. Unlike the original Collector's Edition that we unboxed here at Kotaku, the Deluxe Edition will launch for all three systems Baldur's Gate 3 is available on, including the Xbox Series X/S that is set to launch sometime in December.
Baldur's Gate 3 has been out for PC since August, but the PlayStation 5 version followed shortly after in September. The Xbox Series X/S version was delayed due to issues getting the split-screen cooperative mode to work on the Series S, but after apparently working things out with Microsoft, the RPG will grace Xbox consoles next month. The release date will be revealed at The Game Awards on December 7.