Julio Iglesias is once again the protagonist of 'Blood ties'TVE program presented by Jordi Gonzalez, which has reviewed the most notable chapters of his career. But, as he is chasing the famous singer, his youngest son, Enrique Iglesias, has managed to overshadow him. Such is the silence that singers wish to maintain about their worn out parent-child relationship and their confrontation for more than a decade, that the fact that the son speaks in this special has been quite a surprise. Especially because he has responded to the question that has been haunting them for years and that puts their complicated relationship in the spotlight. Have they made peace?
One more time, Chabeli Iglesias She has been in charge of directing the narrative that covers her father's life, with the invaluable help of her brother Julio José. Isabel Preysler's daughter details why the three brothers had to pack their bags to leave Madrid and settle with her father in Miami: "My father didn't want us to see that he was a womanizer and he bought a house next to his for us", remember. They lived with her grandmother and Elvira Olivares, an educator who played the role of second mother, whom they affectionately called 'La Seño'. A woman who had a very special bond with little Enrique, to the point of being her only support during her beginnings in music.
As they say in 'Blood Ties', 'La Seño' was the one who gave Enrique Iglesias the $500 that it cost to record the demo of 'Si tú te vas'. He did not ask his father, despite amassing a fortune, because he wanted to build his own career alone. In fact, he kept his desire to be a singer a secret and when the news finally reached home, Julio Iglesias called his son to warn him: "We had a fight on the phone.. He told me 'why are you doing this, you are crazy, why have you done this without telling me anything, I am the one who knows about this and you are not going to achieve anything without me'. "I had a fight with him, I packed my bags and left home," explained Enrique Iglesias in an interview.
Enrique Iglesias did not hesitate for a second and set out to reach as high as his father on stage, even if he did not have his father's approval. "My brother is very independent and I think he wanted to do it just to show him that he could. He is a super worker and he inherited that from my father," recalls Chabeli, who acknowledges that "not knowing was what bothered him, it was the most difficult."
The rivalry between father and son was evident, although both tried not to leave a record of it in front of the gallery. Ten years passed without a word. In public they tried not to comment on the matter and downplay the bickering, although Julio Iglesias sometimes found it difficult not to jump when compared to his offspring: "If you have to be number one, him or me? I!". Also when compared to him regarding his reputation as a womanizer: "No, no, I'm a champion at that," he said in an interview. Enrique Iglesias also did not hide his intention to surpass him: "I have always wanted to sell more records than my father, I have always wanted to be better than my father, to be a better artist than my father."he acknowledged.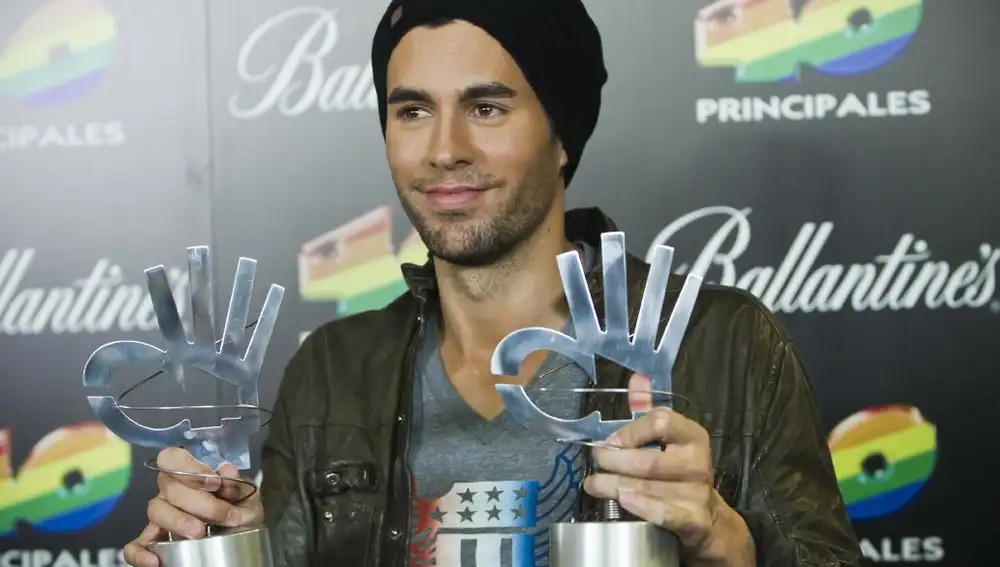 Chabeli Iglesias now wants to sow peace between the two: "Sometimes one says things, but deep down in one's soul one does not feel it. I'm not sure if my father was bothered that Enrique didn't tell him about his plans, but What I do know is that my father is very proud of him and that they both love each other very much.". It took them ten years to meet again at a concert in Marbella, when the son sat in the audience to enjoy the talent of his father. This marked the end of rumors of confrontation, perhaps also of their own war, but the truth is that both of their speeches changed and in public they relaxed their words of rivalry, to show their mutual admiration.