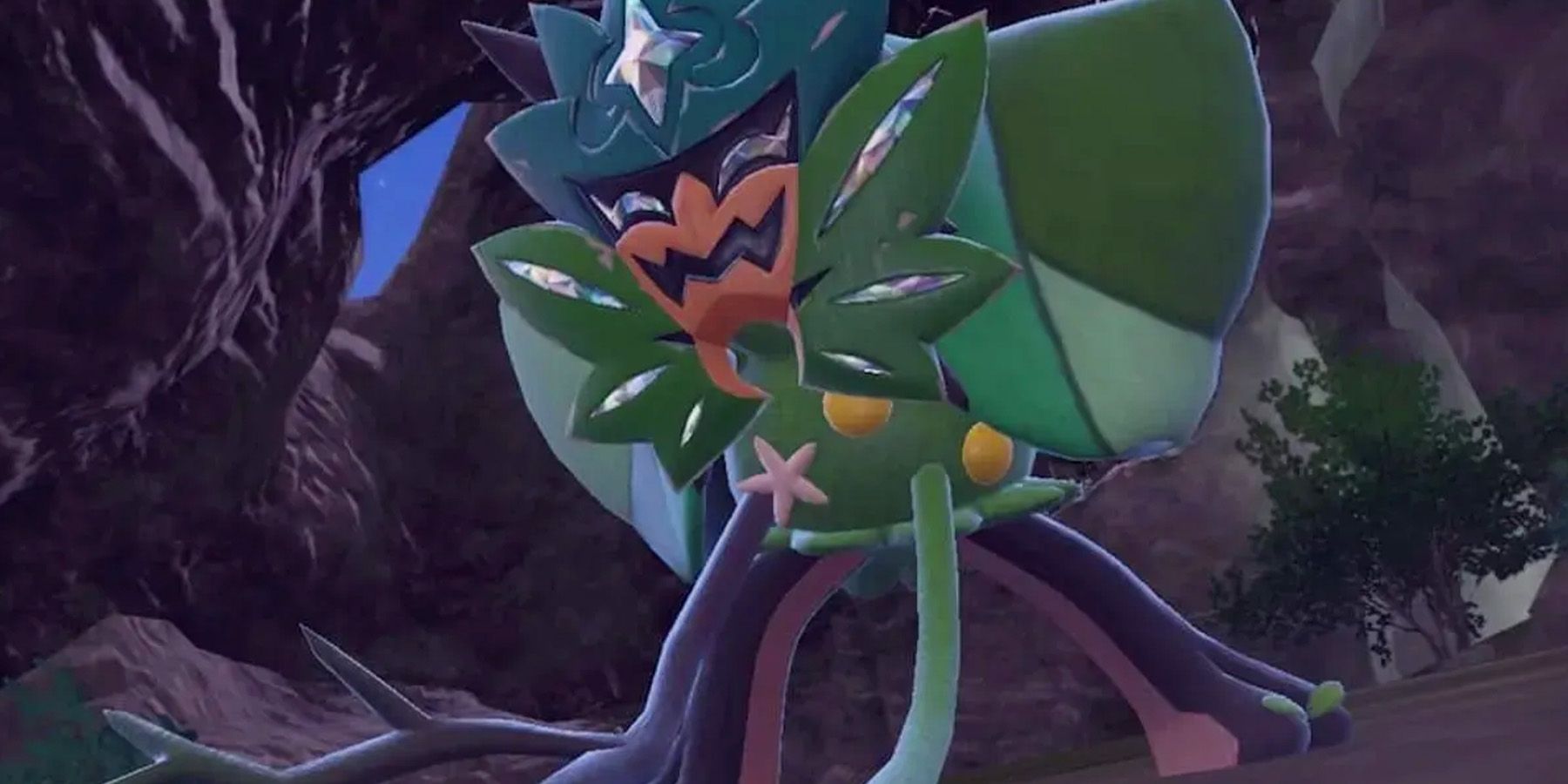 Highlights
Players are using modified versions of Ogrepon in Pokemon Scarlet and Violet to break online battles, causing frustration and improved ranks for the offending players.
These modified Ogrepons have Tera types that they shouldn't have, freezing battles and baiting unsuspecting gamers into unwinnable ranked matches.
Besides the battle exploits, there is also a bug in the Teal Mask DLC that is breaking a sidequest, preventing some players from completing it.
Players are reportedly using modified versions of Ogrepon to break online battles in Pokemon Scarlet and Violet. Ogrepon is the new legendary Pokemon at the center of the latest paid expansion for Pokemon Scarlet and Violet, The Teal Mask. The recent DLC release is the first of two waves of additional content for the current Pokemon RPGs, with the second, entitled The Indigo Disk, slated to launch before the end of the year.
Without delving into spoilers, the story of The Teal Mask DLC largely revolves around the new legendary Pokemon as well as the Loyal Three inspired by Japanese folklore. Along with the additional legendary Pokemon, the expansion also introduces a separate map to explore, hours of story content, and, of course, a slew of new creatures to capture. However, it also seems that new exploits are being introduced to the game thanks to some malicious players.
RELATED: Pokemon Scarlet and Violet Leak May Reveal Indigo Disk DLC Pokedex
Some Pokemon Scarlet and Violet gamers have figured out how to modify Ogrepon into impossible Tera types and are reportedly softlocking online battles. This is causing many trainers to quit online battles out of frustration before the griefers, resulting in improved rank for the offending party.
Again, without spoiling the DLC story, Ogrepon is limited to a certain amount of Tera types. What some players are allegedly doing is modding the legendary with Tera types it wasn't designed to have in order to freeze the battle, all while baiting unsuspecting gamers into unwinnable ranked matches.
Hacks in the world of Pokemon aren't new, either. The most recent World Championships banned pro competitors for using hacked Pokemon. Still, this is nonetheless a frustrating issue for fans as annoying griefing issues like this can occur.
Another issue developer Game Freak is likely going to have to patch in a future update is a Teal Mask DLC bug that is reportedly breaking one sidequest. Fortunately, this bug isn't affecting the main story, but it is frustratingly keeping some players from being able to complete the Ogre Clan sidequest.
Despite this handful of issues, it does appear that the community at large is enjoying the recent expansion. Along with a newly discovered shiny Pokemon move, The Teal Mask has introduced 100 new and returning Pokemon to the world of Scarlet and Violet. Fans will likely soon start averting their attention to the upcoming Indigo Mask DLC which is reported to introduce more new characters and a never-before-seen area to explore.
Pokemon Scarlet and Violet are available now for the Nintendo Switch.
MORE: Pokemon's Kieran and Volo Are Two Sides of the Same Coin