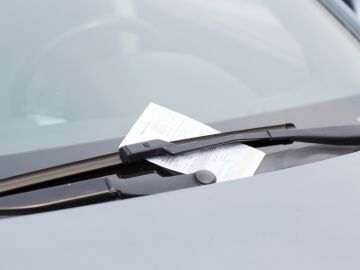 The lawyer Andrés Millán, recognized as @lawtips on the platform, has issued an urgent warning to his followers about a scam that is circulating and that the Madrid City Council had already warned about a year ago. In a video that has gone viral, Millán reveals a false fine that scammers are placing on the windshields of vehicles.
"Have you found this fine on your windshield? Well, be very careful, don't pay it and mention it to everyone who has a car because they are making a mess."Millán warns in the video, carefully showing the falsification. He highlights that "no complaint bulletin that can be put in your car includes QR codes"demystifying the authenticity of the fine.
The lawyer points out that this type of scam constitutes a crime of document falsification and fraudurging drivers not to fall into the trap and to spread the information to prevent others. "My God, I would have believed it"commented one user.