FTX founder Sam Bankman-Fried noted on Twitter on Nov. 23 that he would speak at an upcoming New York Times summit.
"I'll be speaking with @andrewrsorkin at the @dealbook summit next Wednesday (11/30)," Bankman-Fried posted on Twitter.
Andrew Ross Sorkin, the founder and editor-at-large of DealBook at The New York Times, also confirmed that he would be interviewing Bankman-Fried.
"There are a lot of important questions to be asked and answered," the CNBC co-anchor posted. "Nothing is off limits. Looking forward to it…"
The newspaper's annual DealBook Summit is scheduled to take place on Nov. 30 in New York City. According to the webpage for the summit, there will be a long list of prominent speakers and interviewees, such as Ukrainian President Volodymyr Zelenskyy, former Vice President Mike Pence, Treasury Secretary Janet Yellen, BlackRock CEO Larry Fink, and New York City Mayor Eric Adams.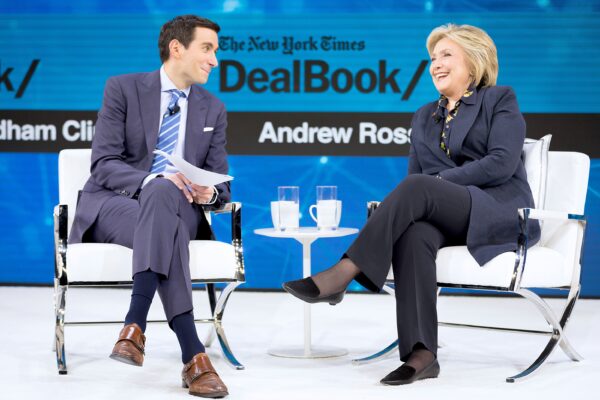 Billionaire CEO Elon Musk has questioned The New York Times' judicious coverage of Bankman-Fried.
"This is one the biggest failures in US journalistic integrity of the 21st century," the Tesla Motors and Twitter CEO posted.
It is unclear if Bankman-Fried will appear in person at the summit or if he will participate via video feed from his home in the Bahamas.
The announcement did not sit well with many individuals on social media.
Fintwit, a popular Twitter account that reports on news in the financial markets, compared Bernie Madoff to Bankman-Fried.
"In 2008, Bernie Madoff was arrested within 24 hours of his fraud being revealed," the account tweeted. "In 2022, Sam Bankman-Fried will be attending the NYTimes dealbook summit after his fraud was revealed."
Popular Twitter user @WSBChairman wondered how Bankman-Fried could "steal billions of dollars and is now speaking at a summit as a free man," adding, "Make it make sense."
Others questioned if it will be a legitimate and honest interview.
"Is that when you're going to explain why FTX engaged in fraud and broke its own terms of service by lending out customers funds to your hedge firm without their knowledge or consent?" the community ambassador of Chainlink asked. "Or will it generally just be some more gaslighting sidestepping the $10B elephant in the room?"
Speaking in an interview with CNBC on Wednesday, Mike Novogratz, the CEO of Galaxy Digital, a financial services and investment management company, also questioned why he has still not been arrested.
"I had some young kids break into my apartment four years ago, they stole a couple of laptops, and within three days the NYPD had arrested them and they were in jail," Novogratz said. "Maybe I'm not a judge or a lawyer, but I read my contract and [Bankman-Fried] certainly did things with our coins that were illegal. And he's running around the Bahamas, giving press conferences, going on TV."
Apology Letter to Staff
This comes after the ex-CEO penned a letter to FTX employees, apologizing for his "irrational decisions" that were based on "[expletive]" circumstances.
"I feel deeply sorry about what happened. I regret what happened to all of you. And I regret what happened to customers. You gave everything you could for FTX, and stood by the company—and me," he wrote in the letter that was obtained by CNBC. "I deeply regret my oversight failure. In retrospect, I wish that we had done many many things differently."
Bankman-Fried ostensibly seemed convinced that he could have avoided Chapter 11 bankruptcy protection by raising funds to save the crypto giant, claiming that the possibility of billions of dollars in funding arrived "eight minutes" after signing bankruptcy documents.
"Between those funds, the billions of dollars of collateral the company still held, and the interest we'd received from other parties, I think that we probably could have returned large value to customers and saved the business," he said.
In a recent interview with Vox, he maintained this position, where he suggested that FTX could have avoided bankruptcy by raising the necessary funds to keep operations running.
The company's first bankruptcy hearing took place on Nov. 22, revealing how millions of users were affected by the collapse of Bankman-Fried's crypto empire.
John Ray, the newly appointed CEO of FTX, stated that he had never witnessed such a "complete failure" of corporate control and a "complete absence of trustworthy financial information.
"Never in my career have I seen such a complete failure of corporate controls and such a complete absence of trustworthy financial information as occurred here," Ray said in a filing with the U.S. bankruptcy court for the district of Delaware. "From compromised systems integrity and faulty regulatory oversight abroad, to the concentration of control in the hands of a very small group of inexperienced, unsophisticated and potentially compromised individuals, this situation is unprecedented."