Black Friday is expected to overtake Boxing Day as Australia's biggest shopping day of the year, with clothes and technology at the top of most shopping lists.
According to the Australian Retail Association (ARA) and Roy Morgan, Australians will spend a record $6.2 billion (US$4.2 billion) over the Black Friday/Cyber Monday shopping weekend, while finance comparison site Mozo expects Aussies to spend $10.2 billion.
As the cost of living increases and household budgets are squeezed tighter, almost half of shoppers will take advantage of the Black Friday sale period to bargain hunt for Christmas presents.
"Boxing Day used to be the most popular sale event of the year, with retailers offering the biggest deals, but now Black Friday is set to take the top spot, with shoppers looking to snag heavily discounted gifts before Christmas," Mozo personal finance expert Claire Frawley said.
Research by the Commonwealth Bank (CBA) confirms that Australians have delayed purchases until Black Friday to ease the cost of living pressures.
Half of the shoppers told CBA they wanted to save money on items they know they need for the New Year, while almost two in five said they were delaying normal purchases until sales due to the cost of living.
"Elevated inflation and higher prices are putting pressure on many households, which is making everyday savings top of mind for many Australians. We are seeing people prioritise essential items, with seven in ten shoppers planning to buy essential everyday items or larger items that they need at the sales this weekend," CBA general manager for shopping Rochelle Eldridge said.
"The sales are also a great opportunity to get ahead on Christmas shopping or to spend less on bigger household expenses."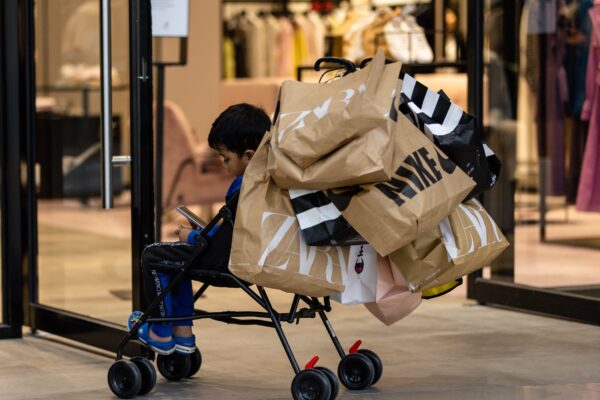 ARA CEO Paul Zahra said retailers had a lot of reason to feel confident this year, with Aussies planning to spend $64 billion in total during the lead-up to Christmas.
This is especially good news for small businesses that have seen their cash reserves dwindle over the last two years.
"We are likely to see the robust spending continue for Aussie retail," Zahra said. "This is encouraging news given the economic circumstances—most discretionary retailers make up to two-thirds of their profit during this critical trading period."
Rise of Black Friday in Australia
Black Friday originated in the United States and refers to the first Friday after Thanksgiving. It also unofficially signifies the start of the Christmas shopping period.
"The Black Friday sales are the biggest pre-Christmas event on the retail calendar, and its popularity is continuing to grow in Australia. After starting off as an American shopping tradition, the Black Friday sales have become a global phenomenon, and millions of Aussies are set to take part," Zahra said.
"The event is renowned for having the biggest pre-Christmas bargains and this year will be no different. We're expecting huge amounts of traffic in-stores and online."
Research firm McCrindle found 88 percent of Australians have heard of Black Friday.
"The speed at which Black Friday and Cyber Monday have gained traction in Australia has been remarkable. This momentum, and its position before Christmas, is now rivalling Boxing Day, which has traditionally been Australia's super-sale day," social researcher Mark McCrindle said.
More young Australians are engaging in Black Friday sales compared to older generations as they are more exposed to American cultural trends through the internet.
Young consumers are also much more likely to take part in Cyber Monday sales.
"Over the next decade, as these emerging generations become the mainstream consumers, these sale days that emerged in the U.S., will likely become Australia's biggest retail days," McCrindle said.
Amazon Protest
Meanwhile, the Shop, Distributive and Allied Employees Association (SDA) union joined global Black Friday Amazon protests to demand better work and pay conditions.
SDA alleges that Amazon workers were forbidden to go to the toilet while on shift, AAP reported.
"Workers are treated just like units of commerce," SDA representative Josh Peak said. "They are treated like robots."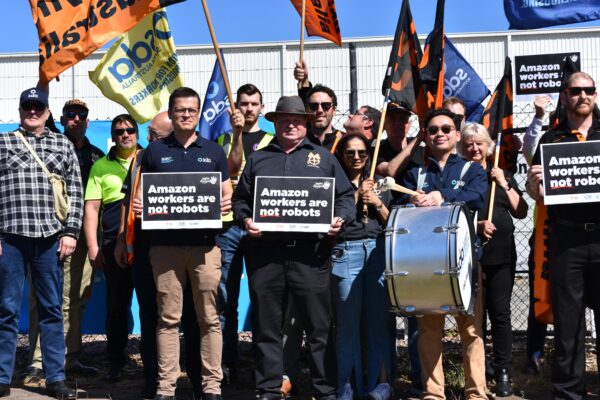 Amazon Australia has denied these accusations, saying they put people at the heart of their operations.
"We offer our fulfilment centre workers competitive pay, a safe and positive work environment, and exciting career opportunities," Amazon Australia director of operations Mindy Espidio-Garcia said.
"It is not true that unjust time expectations are set for tasks. Our team members are allowed to use the toilet whenever needed. We do not monitor toilet breaks. They can also take short breaks at any time to grab water."