Highlights
Xbox Game Pass offers a variety of cozy games that are perfect for winding down and relaxing.
Some of the best cozy games on Game Pass include House Flipper, Garden Story, and Let's Build A Zoo.
These games provide players with a soothing and enjoyable gaming experience, whether they're decorating houses, tending to gardens, or building their own zoo.
Xbox Game Pass has a wide variety of games for players to enjoy from a range of genres. One such genre of gaming that has become popular in recent years is the phenomenon of cozy gaming. These titles are seen by many as adorable and straightforward, ideal when trying to wind down or relax.
RELATED: Best Cozy Games On PlayStation Plus
Unsurprisingly, countless titles on Game Pass fit this bill and can be deemed as being cozy. Here are by far the best cozy games for players to try when they are looking for a new relaxing gaming experience.
Updated on November 20, 2023, by Megan Smith:The Xbox Game Pass is constantly getting new titles with older ones being removed. While cozy games like Beacon Pines have been removed and Coffee Talks is due to be removed soon, a few new ones are making an appearance, such as the recently released Coral Island. These cozy Xbox games are by far some of the best for a player to enjoy when they are just trying to relax with many of the most relaxing games still being available on Game Pass for players to enjoy. *A video version of the article has also been added, showcasing all 10 games from this List.
10
House Flipper
Metascore: 67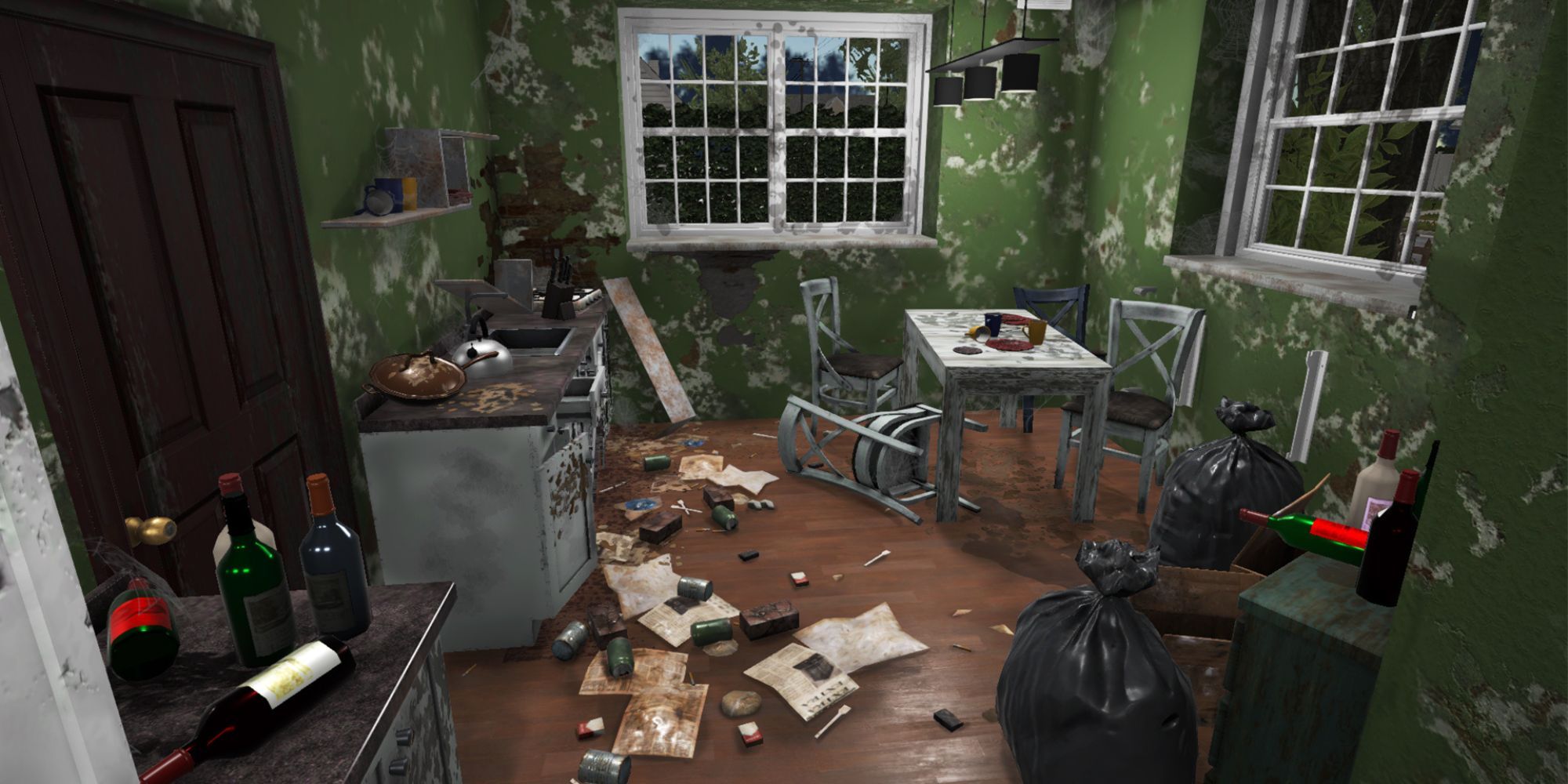 House Flipper
Platform(s)

Android, iOS, PS4, Switch, Xbox One

Released

May 17, 2018

Developer

Empyrean, Frozen District

Genre(s)

Simulation
While decorating a real-life house may be stressful for some players, knocking down walls or installing radiators is quite relaxing in House Flipper. Players can put their decorating skills to the test as they are tasked with varying jobs, that task them with painting new bedrooms or cleaning out the rubbish from a long abandoned house.
If players don't want to do the jobs of others they can even purchase their own home and make it look brand new in the hope of turning around a profit from flipping the house, as the name of the game suggests.
9
Garden Story
Metascore: 73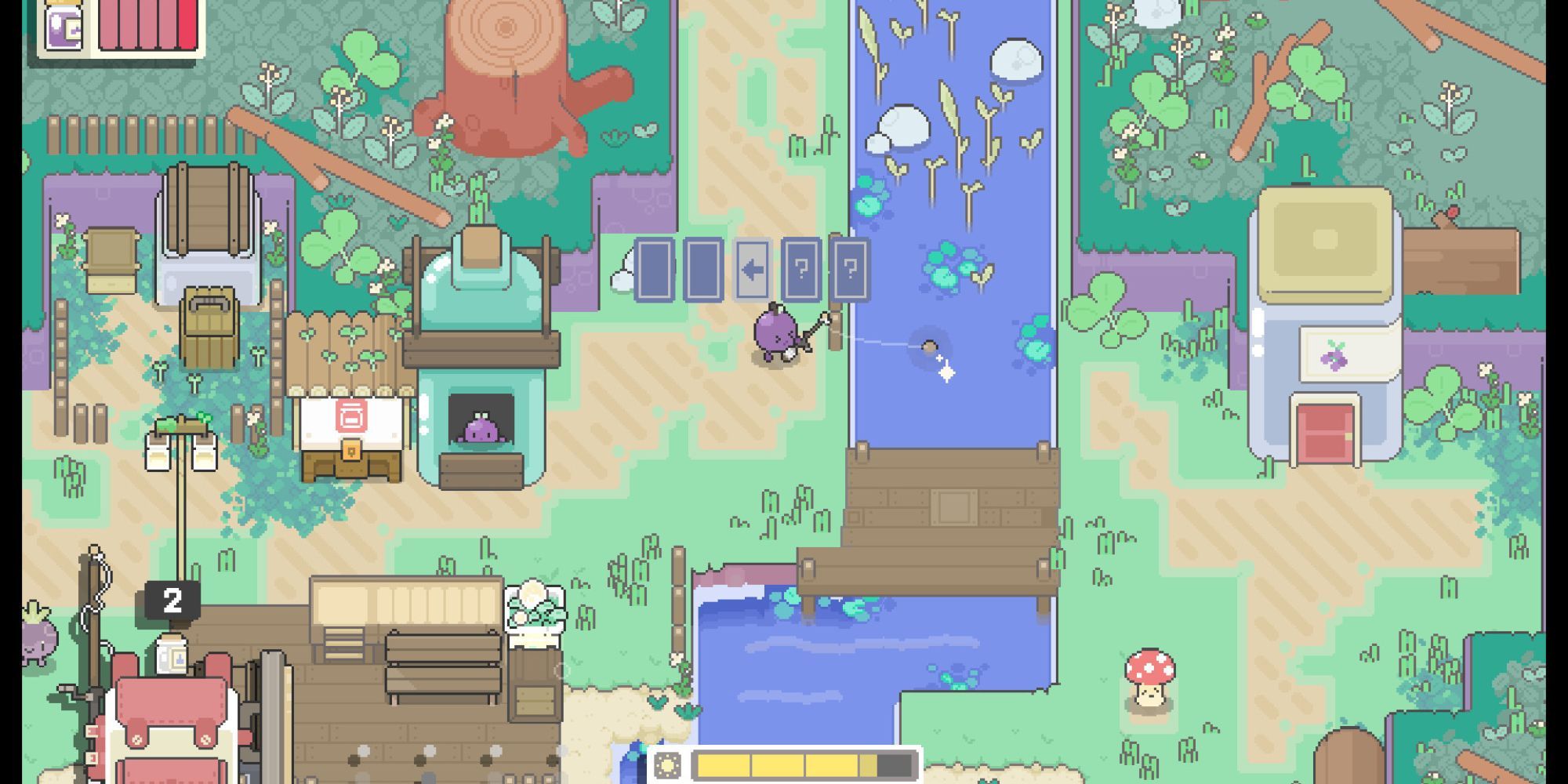 It might be unexpected to see action role-playing games being described as cozy or relaxing. However, Garden Story is a pleasant surprise to Game Pass subscribers. It's a game that encourages both short and long game sessions with always something for a player to get stuck into.
In Garden Story, it is up to the new guardian of the Grove to forage for the resources needed to help the fellow fruits and vegetables, all while fending off the invading Rot. All this combined with its bright art style is sure to make for a cozy session of gaming.
8
Let's Build A Zoo
Metascore: 74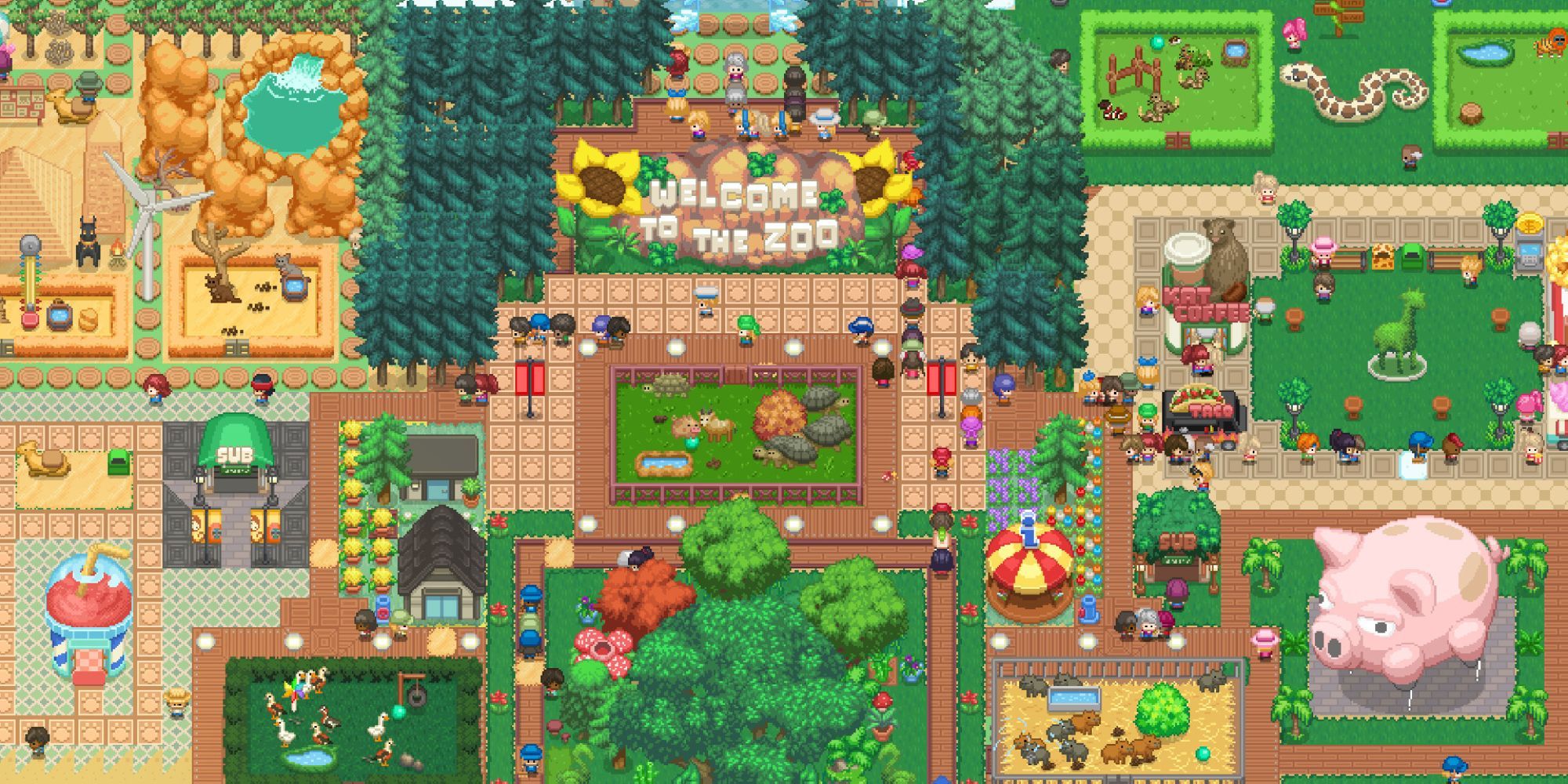 Platform(s)

Switch, PC, PS4, PS5, Xbox One, Xbox Series X, Xbox Series S

Released

November 5, 2021

Developer(s)

Springloaded

Genre(s)

Simulation
Indie titles with pixel art styles are incredibly adorable and the premise of Let's Build a Zoo only adds to this cozy atmosphere created in the zoo building title. Players are in for a relaxing time in this zoo tycoon title as they build the animal park of their dreams with the choice of two avenues.
RELATED: The Best Cozy Games of All Time, Ranked
Taking an eco-friendly route with their zoo or focusing heavily on entertainment is all down to the player's choices. Other than the usual animals, players can also use DNA Splicing to make some never-before-seen critters that are sure to wow guests.
7
Potion Craft: Alchemist Simulator
Metascore: 76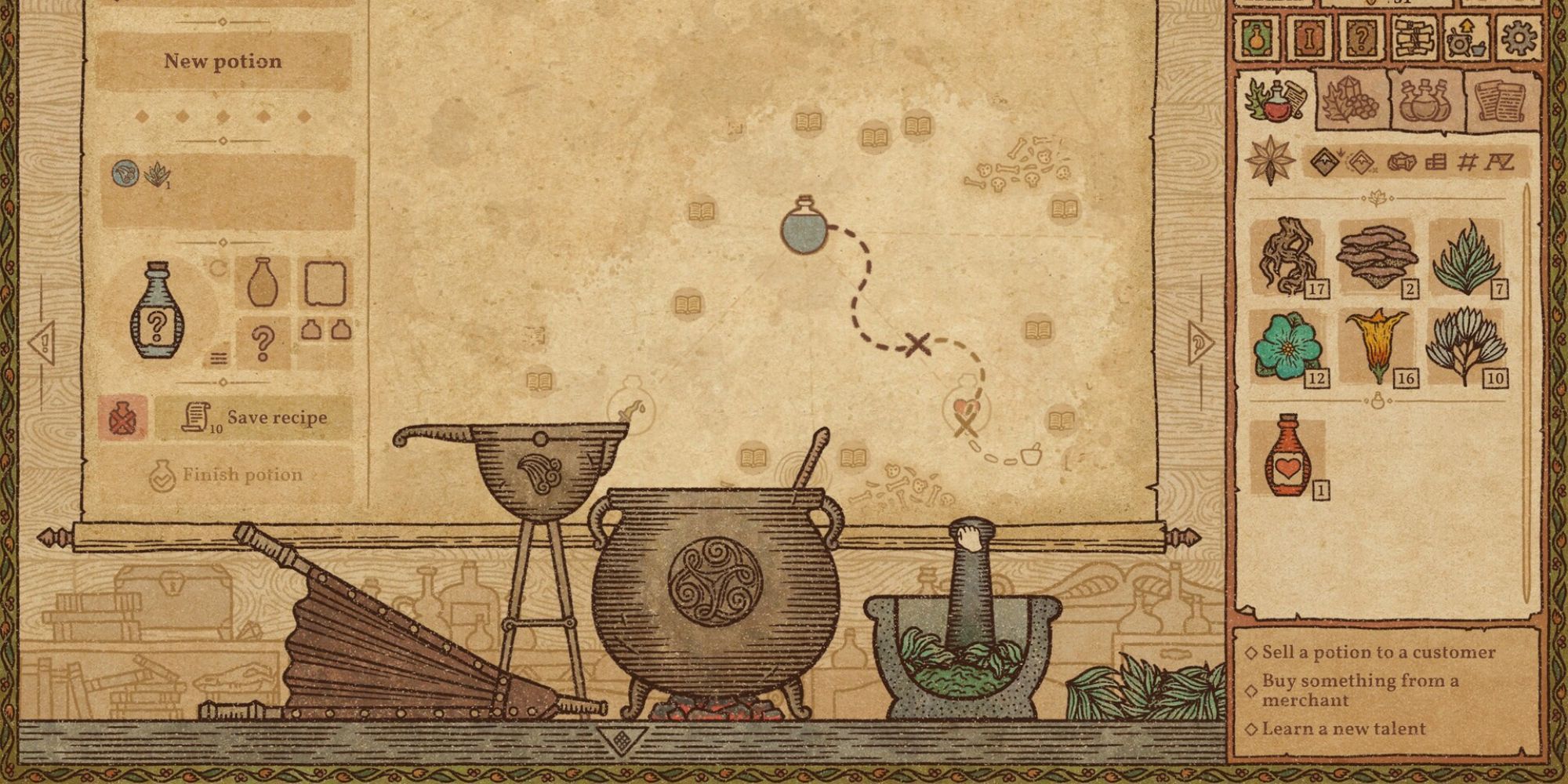 Platform(s)

PC, Xbox One, Xbox Series X, Xbox Series S

Released

December 13, 2022

Developer(s)

niceplay games

Genre(s)

Simulation, Strategy
Potion Craft was originally a game that players could only enjoy on PC. However, recently, the game has begun making its way to multiple platforms—the first of which was Xbox Series S and X where owners of the Game Pass can now enjoy it.
In Potion Craft, players work as an alchemist to help the townsfolk with all their ailments. Through collecting herbs and purchasing the other needed ingredients, they are encouraged to experiment with their resources to make a variety of concoctions.
6
Spirittea
Metascore: TBD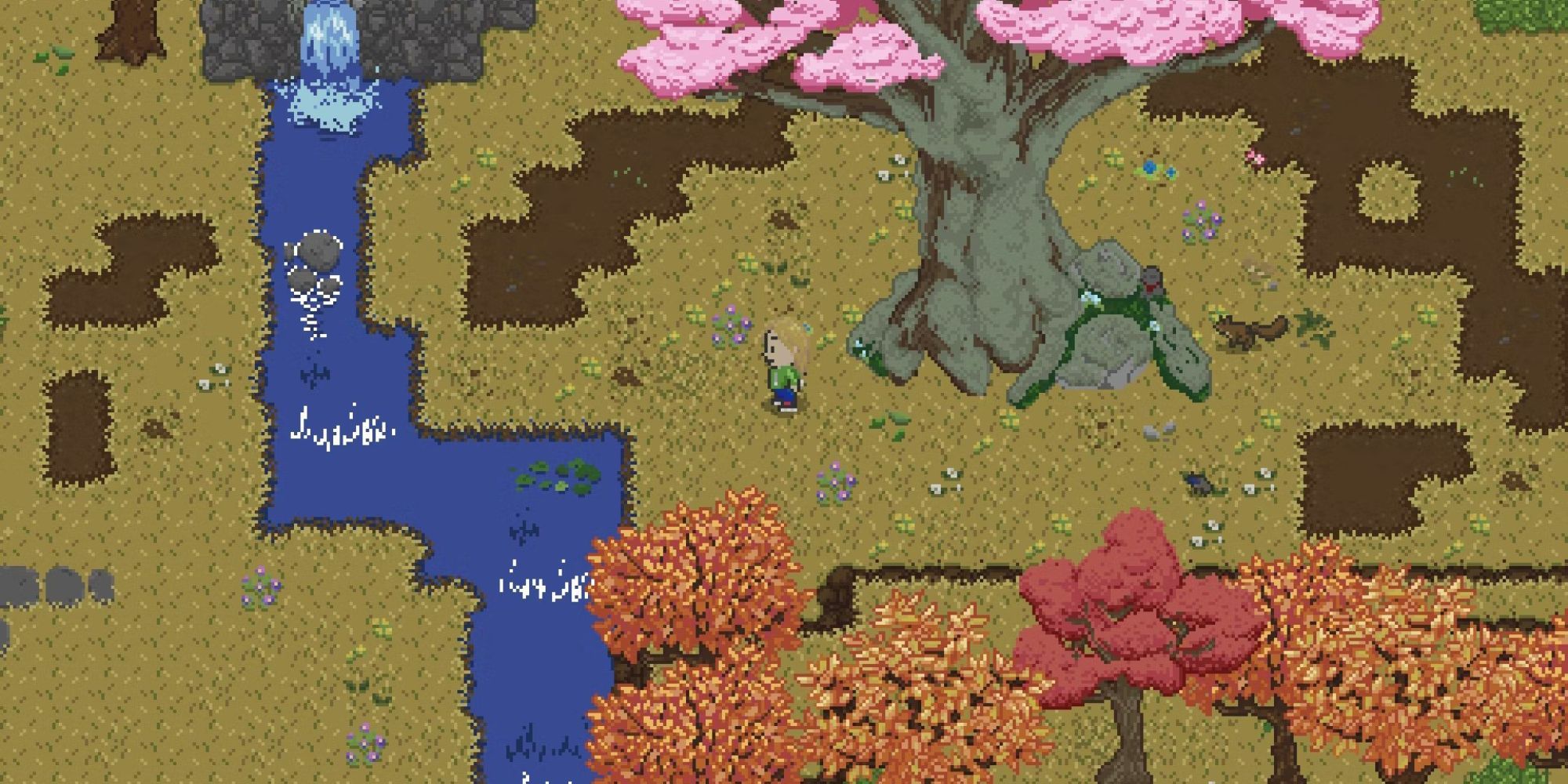 Spirittea is a cute life simulator title that sees the player start up a bathhouse in the hopes of calming the spirits that live around the village of Spirittea. After drinking the Spirittea, the player is the only person who can see the spirits. The humans that still live in the town no longer worship the spirits, which has caused them to become rowdy.
Besides managing the bathhouse, the player can also explore the mountains or get to know the locals in this simple yet endearing pixel-art world.
5
Disney Dreamlight Valley
Metascore: TBD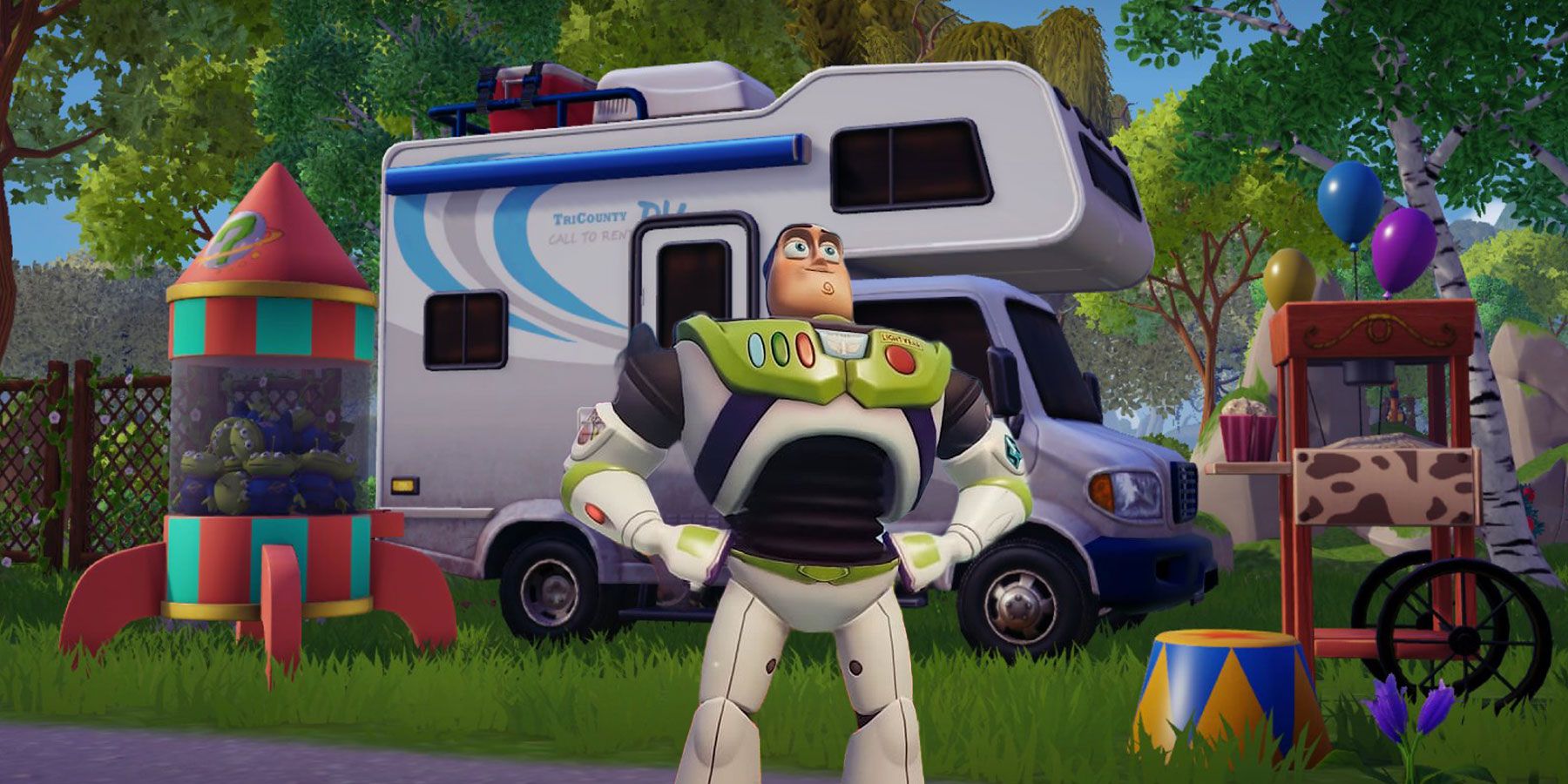 Platform(s)

PC, PS4, PS5, Switch, Xbox One, Xbox Series X, Xbox Series S

Released

August 23, 2022

Developer(s)

Gameloft

Genre(s)

Life Simulation
Another great cozy title that can be enjoyed through Game Pass is Disney Dreamlight Valley. Players are provided with the standard Founders Pack through Xbox that allows them to start their latest Disney adventure as they help bring the valley back to its former glory.
RELATED: Cozy Farming Games To Play When You're Bored Of Stardew Valley
With plenty of well-known Disney characters to invite back to the valley, there is already a lot in store for players who can access this game through Game Pass. Disney Dreamlight Valley is only going to get bigger from there with plenty more characters set to be added in the future.
4
Coral Island
Metascore: TBD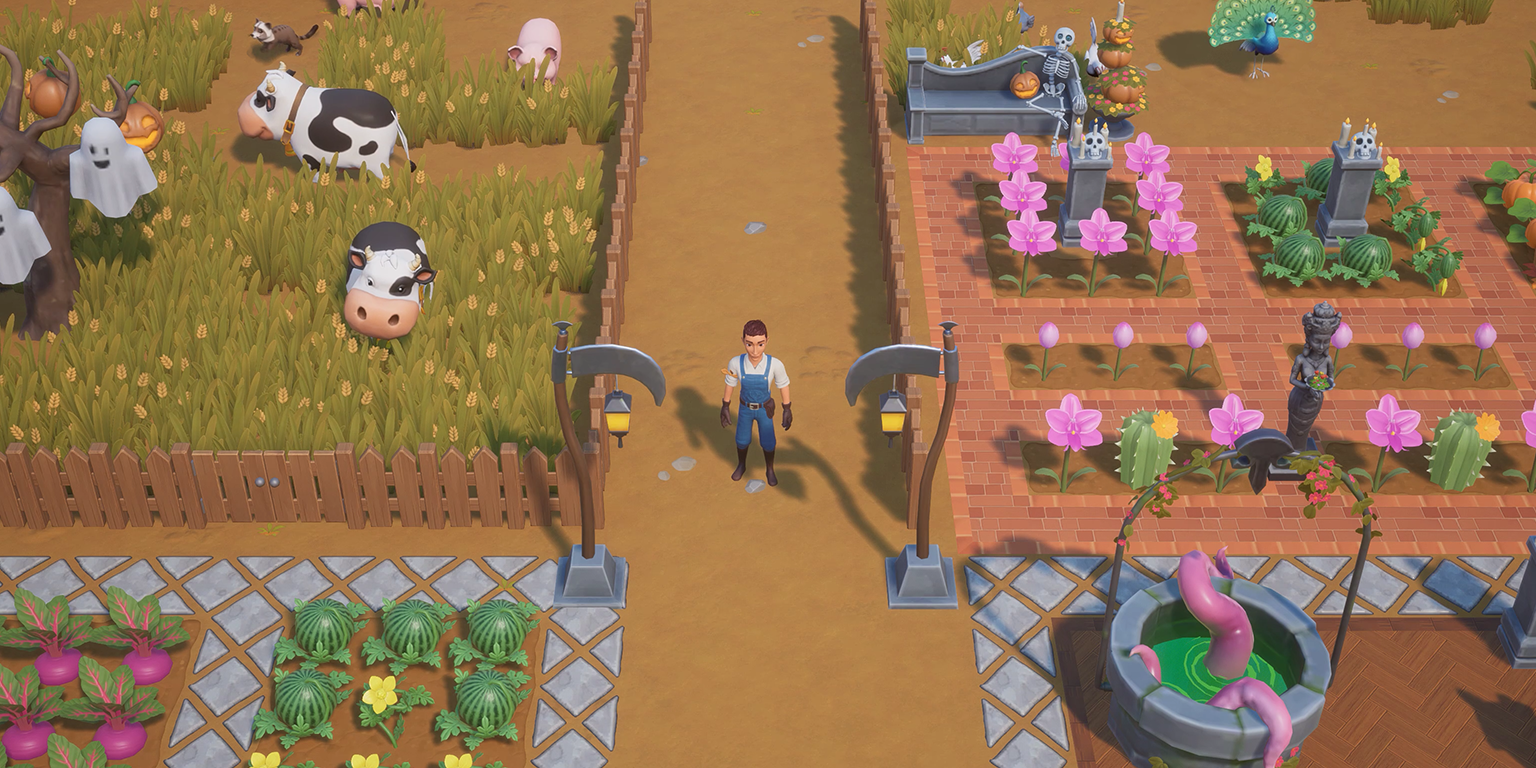 Platform(s)

PC, PS5, Xbox Series X, Xbox Series S

Released

November 14, 2023

Developer(s)

Stairway Games

Genre(s)

Farming, Simulation
While early access to Coral Island was released in 2022, as of November 2023, the game has officially been released fully on all platforms with a Nintendo Switch release planned for 2024. This adorable farming simulator is one of the greatest cozy games to be available to those who use Game Pass, as few farming simulators explore other cultures and environments.
For players that enjoy the romantic side of things, there are a total of 28 eligible NPCs that the player can befriend and eventually marry to live out their dream life in between growing crops, catering to animals, and cleaning up the town.
3
Unpacking
Metascore: 81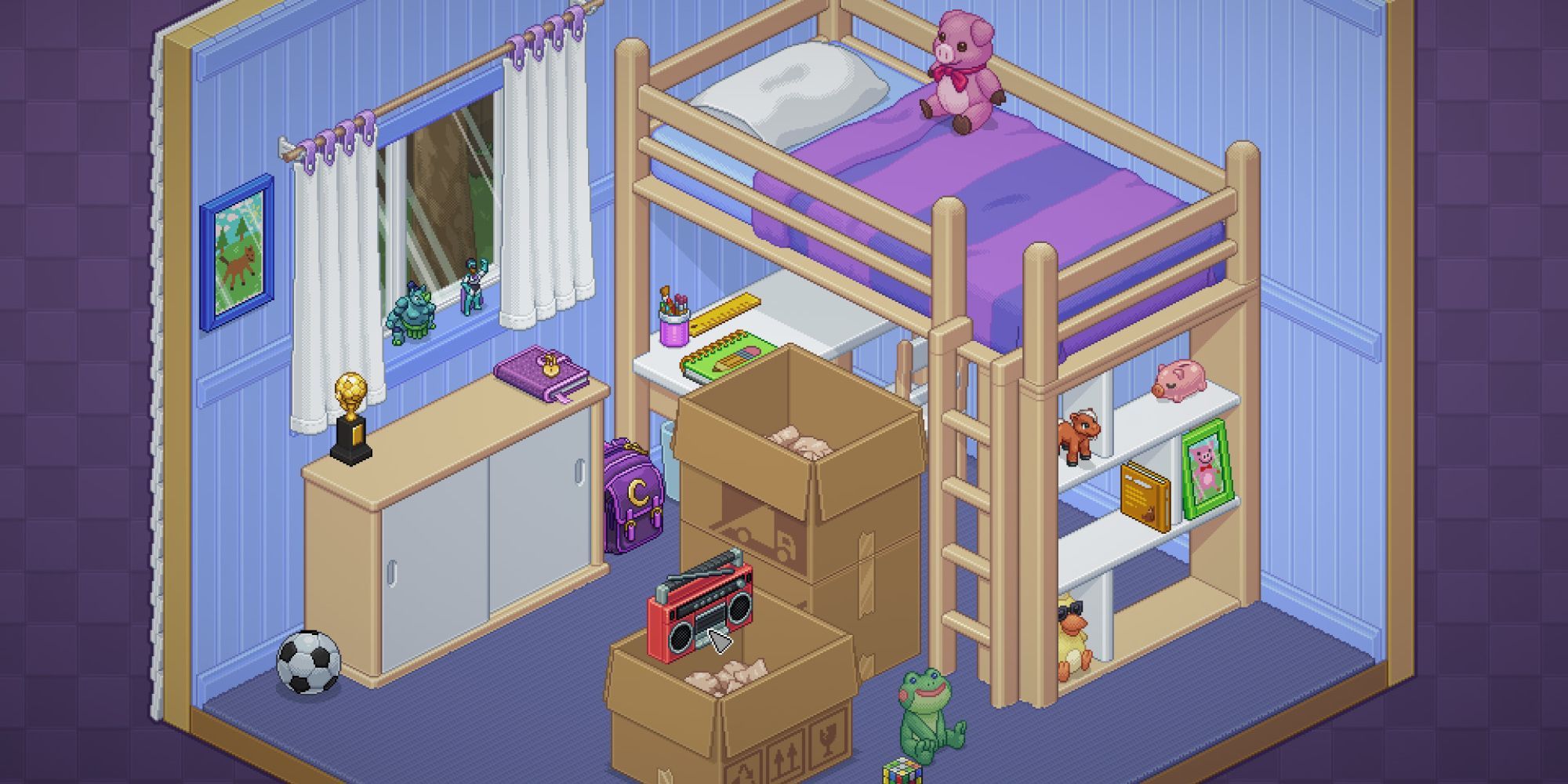 Unpacking
Platform(s)

Android, iOS, PC, PS4, PS5, Switch, Xbox One

Released

November 2, 2021

Developer

Witch Beam

Genre(s)

Puzzle
Unpacking is another adorable game with a deeper story hidden within, available on the Game Pass. In this relaxing puzzle game, players are tasked with Unpacking various boxes of clutter to move into various houses.
Although all the player appears to be doing is finding ways to fit clothes into wardrobes and books onto shelves, there is a wonderful story that is revealed through the items the player must sort through and the photo album the player is gradually filling.
2
Minecraft
Metascore: 88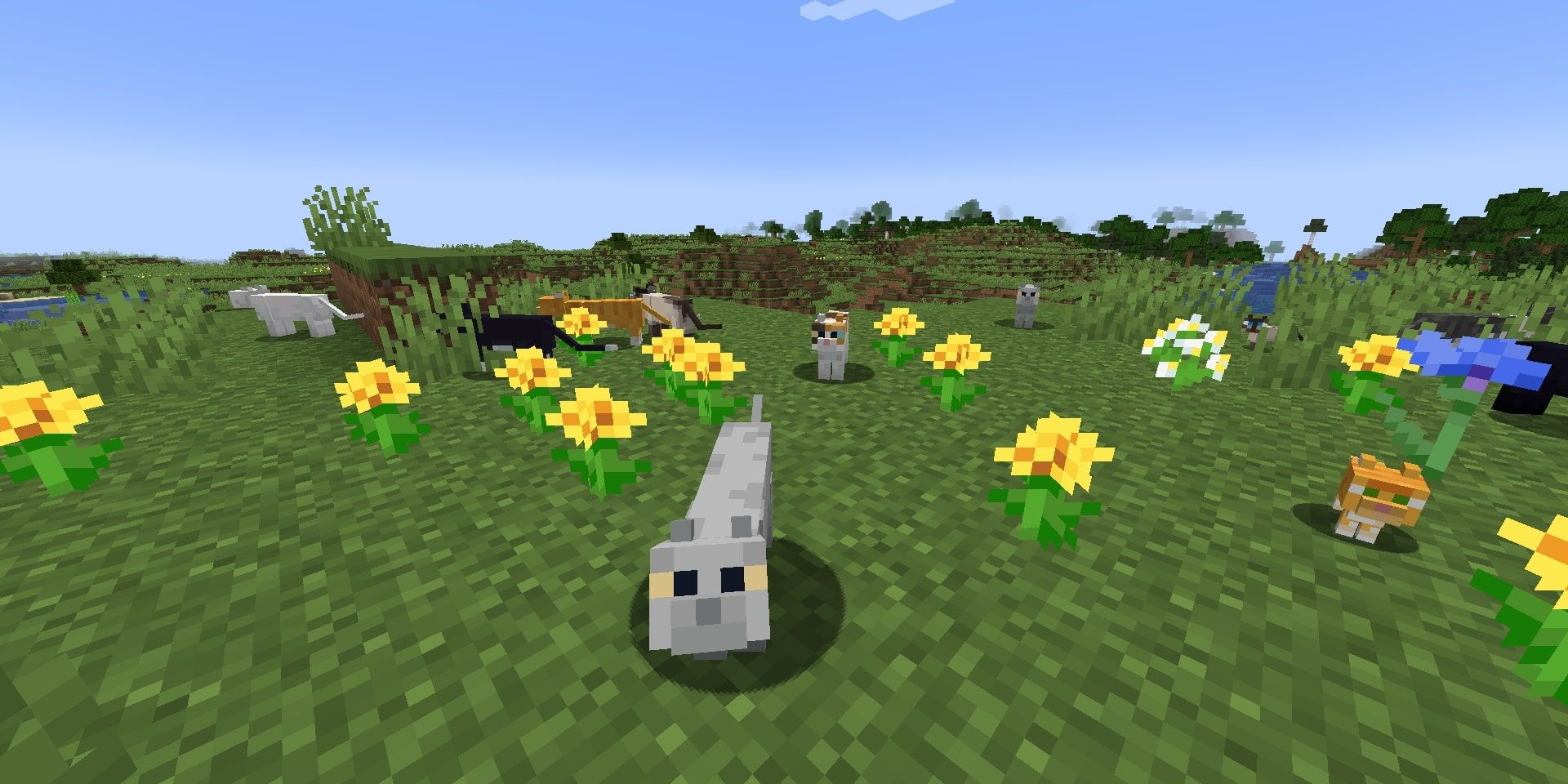 Minecraft
Platform(s)

PS4, PS3, PS Vita, Xbox One, Xbox 360, Switch, 3DS, PC, Android, iOS, Wii U

Released

November 18, 2011

Developer(s)

Mojang

Genre(s)

Sandbox, Survival
Minecraft has entertained players for years and those who have not yet been able to enjoy it on Xbox can play it for free through Game Pass. It's an incredible open sandbox world that allows players to either unleash their creativity in creative mode or test how long they can live in the wild through survival.
RELATED: Cozy Post-Apocalyptic Games
This simple game made of blocks has entertained countless players from PC to console and yet it still receives updates all these years later. From starting a world alone to creating one with friends, there is always something for players to enjoy in Minecraft.
1
Stardew Valley
Metascore: 89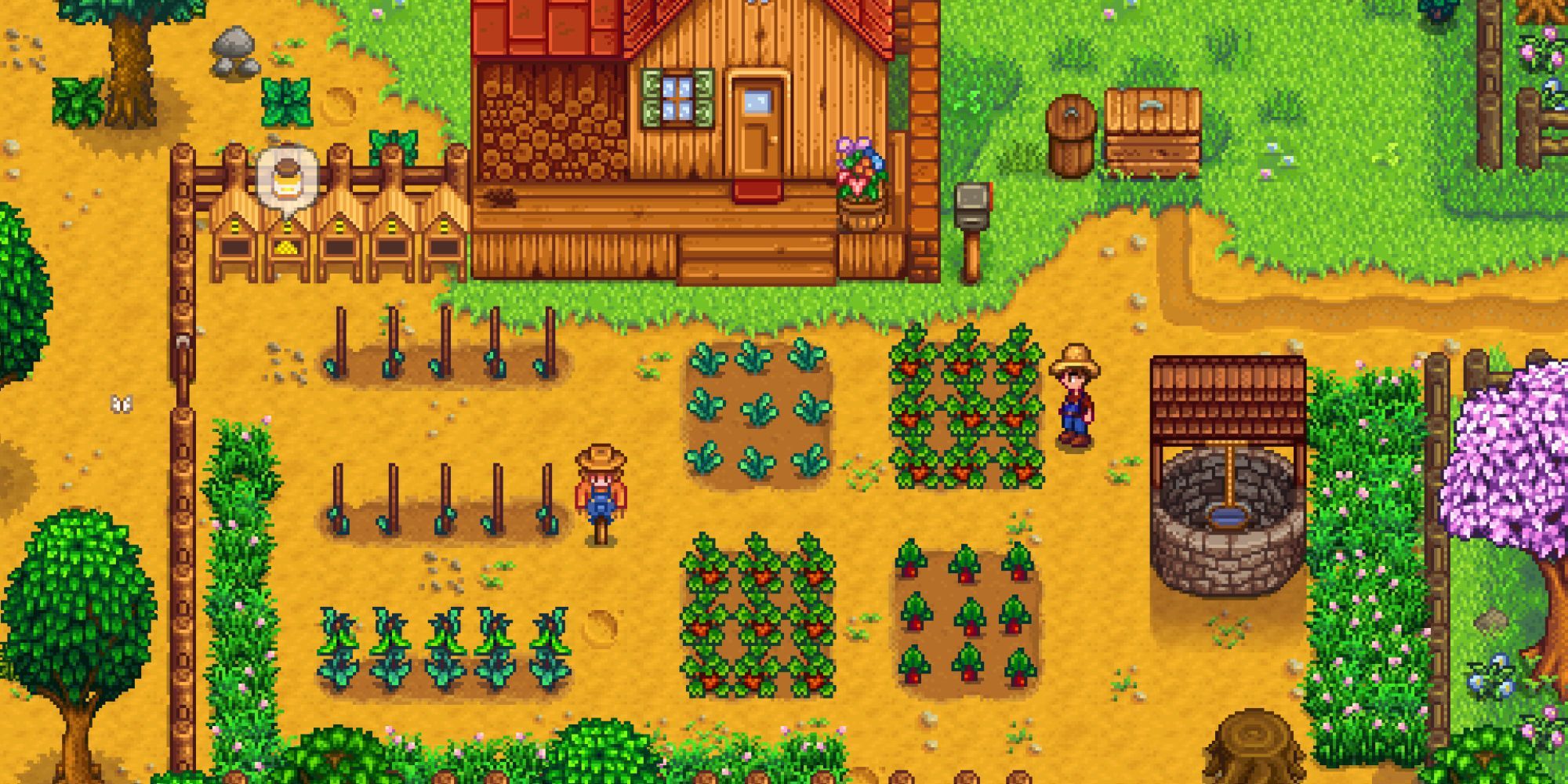 Platform(s)

PC, Xbox One, Android, iOS, PS4, Switch

Released

February 26, 2016

Developer(s)

ConcernedApe

Genre(s)

RPG, Simulation
By far one of the coziest games that can also be played through Game Pass is Stardew Valley. In this farming simulator players don't only look after their own farm but also aid the people of nearby Pelican Town.
Players are free to enjoy Stardew Valley as they please while hoping to turn the farm into something their character's grandfather would be proud of. There are also multiple romance options available, each bachelor and bachelorette possessing a unique backstory.